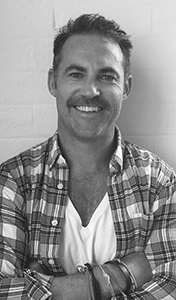 EXECUTIVE CREATIVE DIRECTOR
Andrew Crocker
Andrew has won creative and effectiveness awards at all the world's major shows including Cannes, Clio, One Show, D&AD and a Grand Prix at the AdStars Festival. At the creative helm of JimJam, Andrew is fastidious with content, advertising and story telling across all channels. He has worked at agencies all around the world including America, Asia and New Zealand.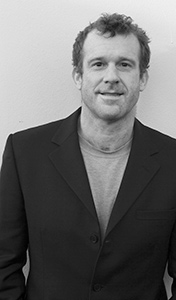 CREATIVE DIRECTOR
Charlie Cook
As an expert in rejection Charlie thought advertising was the perfect fit. Unbelievably he was accepted. Over the past 17 years working as Creative Director and writer, he's won every major local and international award including Cannes lions, D&AD and One Show pencils, as well as creating the 17th most awarded ad in the world in 2007.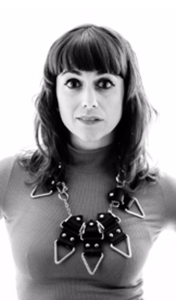 COMMUNICATIONS DIRECTOR
Melanie Portelli
Melanie's career in advertising was built in London over 11 years and most recently in Amsterdam. She has been fortunate to work with globally famous brands including Lexus, Samsung, PlayStation, BIG W and most recently United Colors Of Benetton.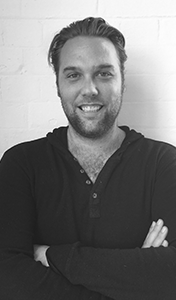 GROUP BUSINESS DIRECTOR
John Campbell-Bruce
John is a marketing and advertising professional with over 10 years experience who has worked with some of Australia's largest brands including Woolworths, CBA, Telstra, Hyundai and Microsoft. His passion lies in building brands around the customer and delivering great results for his clients.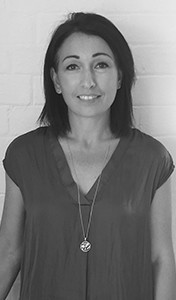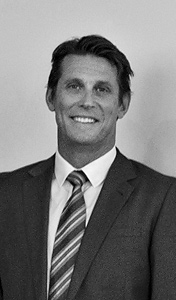 STRATEGY
Tony Gordon
Tony brings a unique perspective to strategic development: a sophisticated business understanding, an ability to interrogate diverse data sources and manage research to identify and fill knowledge gaps, and a passion to distill all that dry complexity to simple, robust, actionable insights and creative.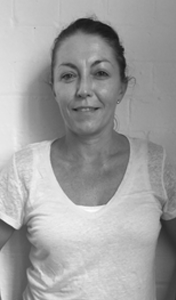 ACCOUNT DIRECTOR
Caitlin McCallum
Caitlin has been on both the client and agency side of the fence and gives both our business and our client's business clear and invaluable direction. In a little over 20 years she's worked at agencies such as Publicis and Clemenger, while client side she's done stints at Microsoft, Dell and IBM.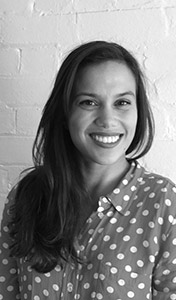 SENIOR ACCOUNT MANAGER
Anna Sharp
Anna is a client services professional across all production and operation capacities. Beginning her career in event and film production in Australia and Berlin, her strong relationship management and meticulous eye for detail has been developed on retail and her ability to remain calm under pressure and work to tight deadlines is legendary.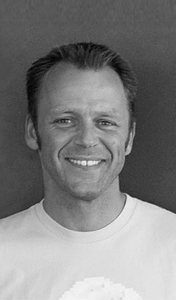 SENIOR ART DIRECTOR
Paul Carpenter
Paul is also highly awarded at Cannes, New York Festivals, The One Show, London International, AWARD, Caxton, Folio, ATV and Clio. Paul art directs, crafts and works hands on with photographers, artists and collaborators to achieve the highest visual impact and engagement for all our work.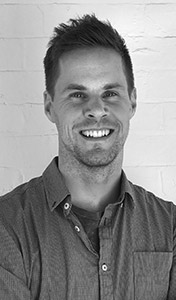 ART DIRECTOR
Patrick Andersson
Patrick's mix of curious approach to design, a thirst for technological innovation and his 'eye for perfection' ensures that the JimJam ideas are delivered seamlessly on all platforms, browsers and devices.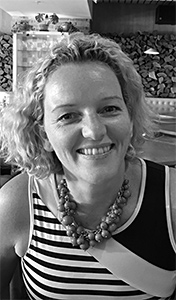 SOCIAL
Deb Mundell
Deb has a decade of digital and social experience across Europe and Australia including social media strategy, online content strategy and production, influencer marketing, digital campaign planning and execution, paid media campaign management, performance analysis and community management.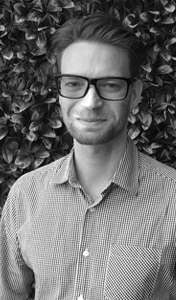 DIGITAL
Mark Cracknell
Mark's passion and talent for design across digital and mobile platforms has made his work internationally awarded. He leads a team of developers and technicians to ensure best of breed technological solutions are provided to ensure engagement where the consumer wants to engage most.